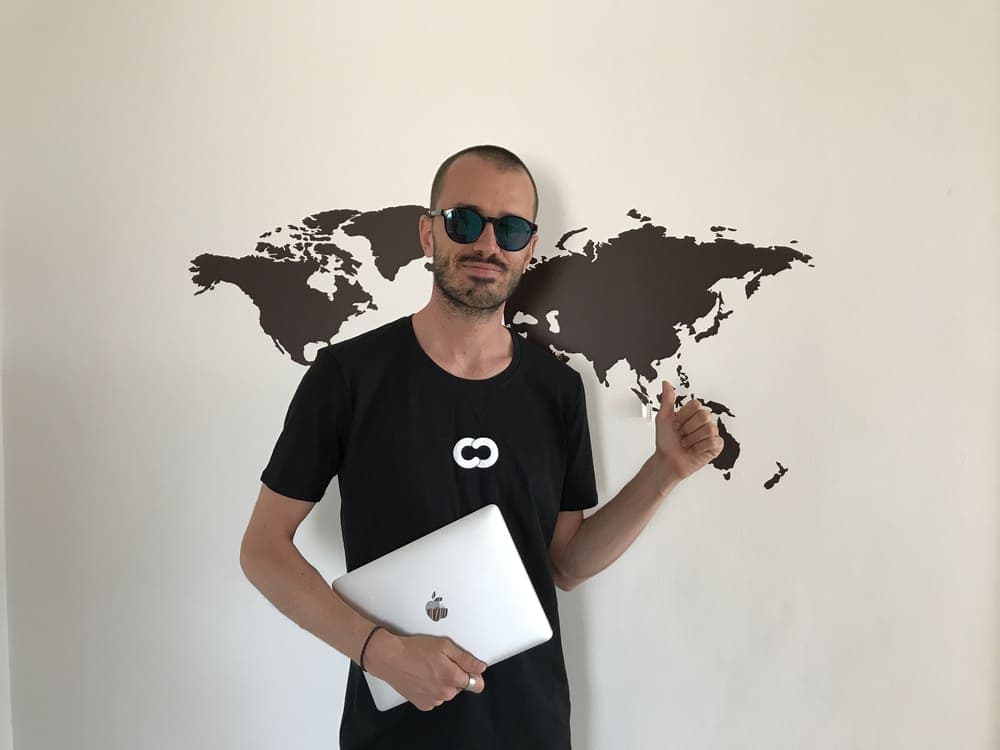 My story at Codeable began in early 2016. I already was a pretty experienced freelancer and decided to try to join one of the most important and well-known development agencies for WordPress.
I already heard of them talking with colleagues in the WP community, and I knew they have a tough screening process. But I like challenges and to compile an application form takes only 2 minutes, so I said myself: why not?
Nothing happened for months, then I got an email from the Codeable Vetting Team telling me they reviewed my profile and I was admitted to the second step. Then I went through the test project, the live coding test with Chris – now head of customer success and expert community at Codeable, the aptitude/communication test with Kendra, and the final interview with Per, the CEO of the company who personally makes sure of the quality of the developers who will join the team.
I was almost there I needed to pass the 30 day trial period, but something unexpected happened. I got involved in a couple of big projects from my long-term customers and had no time to go ahead and complete the review process.
I know, this was not a good choice. But we are humans, and we make mistakes.
June 2017, I decided I can't lose this opportunity
I sent several emails asking to go ahead and complete the application process, but talking with the Codeable team, I understood it would not be so easy. But the moment arrived and on 1st of July, I was officially a Codeable Expert.
Four months later, I can proudly say I completed 150+ projects.
Which kind of projects we do at Codeable
I personally worked with three types of customers:
development agencies looking for a specifically skilled developer in certain areas
small/medium-sized companies running a business online (e-commerce, start-up, travel)
solopreneurs – people willing to build something online or to look for consultations
In any case, I found the experience very stimulating. I love working with agencies because I feel I can make the most of my skills, but it's also rewarding helping entrepreneurs starting out, and see how much value they give to our guidance.
How we handle tasks at Codeable
Once a client posts a project or a specific task on Codeable, we use to:
read the brief very carefully
check if we have the right skill to complete it successfully
start a conversation with the client to clarify things that are not clear, or to highlight some point or consideration that is missing in the starter briefing. We call this pre-consultation, and it is free
when everything is defined, we provide a technical solution, bundled with an estimate of time and costs
if the customer decides to hire one of the experts, we have a private workroom where we post any relevant update about the project till completion
I worked in several agencies and online marketplaces, and this is the first time I see this kind of organized workflow, which in 98.9% of cases leads to a successfully completed project and satisfied customer.
Building relationships
Building relationships is a key factor at Codeable. Many clients come back to me more than one time a week to check projects and discuss new tasks. This is not limited to expert/customer relation, but I am in touch on an almost daily basis with the whole team to share experiences, improve my work and ask for bits of advice when I need. I really can't imagine my life at Codeable without Jasmine, David, Raleigh, Giulio, Jordy and all others – thanks guys!
The community of experts
Last but not least, Codeable is made by developers and for developers, and from the first day, I felt surrounded by awesome and knowledgeable people ready to help and share experiences!
Many of them reached me directly when I started, providing precious and valuable tips to get started in the best way. I really would thank them all, but Nathan, Luca, Rado, Jonathan, Mike, Panos, Liam ❤️, Robin made me really feel home.
The most important takeaways
Being a good coder is not enough, most importantly, you have to be a good manager. It is difficult to explain, but in these four months at Codeable, I really understood the importance of planning, analysis, and communication in a project. The first steps are critical, and a well-planned project allows us to work smarter and clients feel comfortable going ahead. Tomaz – the co-founder and CTO of Codeable – gave an inspiring talk about this at WordCamp Bern 2017.
Skills matter, when a project fits our skills, we can deliver awesome code on-time and on-budget, and that's what we usually do.
There is always more to achieve. You can learn from mistakes and successes, grow and deliver better experiences.
I am looking forward to telling you more stories about this beautiful experience!
---
Update 2020: I rarely update blog posts, but when I do it's for a good reason! After 3 years I am still working full-time on Codeable.io and this makes it the longest ongoing work experience in my life.
I am the kind of guy who gets bored quickly, but on Codeable I was able to easily find new stimuli. Every new project and every new client is a different experience and this makes all the difference in the world for me.
In 3 years I completed more than 1000 projects and in 2018 I joined the Codeable Vetting Team, to give my contribution to the interview process for new Codeable Experts.
Thanks for reading.
Francesco